I do not usually wear a jacket and tie to chaperone duty, but this was a special occasion. As Greg Snedeker (our instrumental music teacher) and I approached the Capen Room at the appointed meeting time of 5:45, it seemed awfully quiet. But when we walked in, we saw one of the Juniors and her father; one raised her arms and pumped her fists while the other clutched a camera and smiled at us. Soon, students were milling about and taking picture after picture, often drawing cheers and whistles as they entered the room. It was Prom night at Salisbury School, an all-boys school in Connecticut.
Mr. Larson, our Dean of Students, had ordered a bus for us, and one student had brought the sort of music player that takes D batteries, not those wimpy AAA things. Conversation somehow managed to flourish above the music, except when an irresistible sing-along song came on. "It's the eye of the tiger, it's the thrill of the fight..." I'm not quite sure even the school's Rock Bands are that loud (though to be fair, equally enthusiastic). Cheers filled the bus at the first glimpse of Salisbury, Greg and I noted a sudden influx of perfume, and soon I was sprinting toward the hockey rink to ask a random Salisbury student where exactly we were supposed to go as some of the students applied last touches to make-up.
Two students that I knew of had dates, and as they hugged and one was putting on her wrist corsage, Rita, the Student Activities Director from Salisbury, greeted us warmly as usual (you get the feeling from her that anyone who works to bring joy to the lives of teenagers must by definition be a good person). She mentioned that she had only been able to persuade about three students from her school who didn't have dates to come nonetheless. Greg and I assured her that was probably not going to be a major issue. It wasn't. It seemed that half or more of the kids on the dance floor were from our school at any given point in time, in clusters of various sizes.
Somehow, the students knew when it was 10:00 and they all flooded the lobby outside the room. Instead of just checking in and running away as you might expect, they hung out together for a bit until some internal alarm clock went off and they all went streaming back into the room. They would be equally prompt at 11:00, theoretically our departure time though Greg and I first gave them an extra 10 minutes and then let them run back inside to grab strawberry shortcake or chocolate cake when they realized dessert had been put out. Touchingly, one of the girls there with her boyfriend was the first to ask if it was time to go (probably a factor in the kids getting those extra 10 minutes). And the other girl volunteered to leave her boyfriend temporarily to go fetch stragglers.
The ride back was uneventful, and it took a moment to unload the bus as several students tried with mixed success to wake up enough to be functioning and others worked to pick up as much trash as possible. As they streamed by the bus driver, the Thank you's flowed unbidden, each one drawing a corresponding "You're welcome." One day student, wrapped sleepily in a blanket, returned to ask if she could stay overnight, worrying that she didn't want to disturb anyone. I told her I could text Mr. Deason, the night's Administrator-on-Duty, and she looked relieved and turned to go into the school.
As Greg as I watched them dancing, putting their hands up in the air sometimes, nonstop smiles lighting up their faces, I was transported back to a time when I used to feel sorry for adults, suspecting they simply weren't experiencing life as fully as teenagers. "You know," I said, "I totally get why some people say they would never want to be that age again. But I still can't help but feel they're forgetting moments like this." "All ages are good," responded Greg, and I readily agreed. Still, we had to feel lucky that we get to work with teenagers, especially the ones who go to our school.
See flickr for pictures of our girls all dressed up and ready to go!
- Bill Ivey, Stoneleigh-Burnham Middle School Dean
Written by Bill Ivey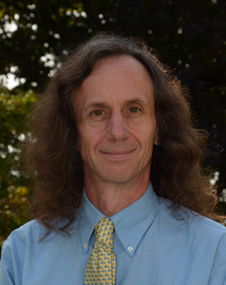 A dedicated member of the faculty, Bill Ivey is the Middle School Dean at Stoneleigh-Burnham School. He teaches Humanities 7 and the Middle and Upper School Rock Bands. Bill is the advisor for MOCA, the middle school student government, and he coordinates and participates in the middle school service program. Among his many hats, Bill also coordinates social media for Stoneleigh-Burnham School.