When I walked in to the Faculty Meeting room on the first Thursday after Winter Break, I noticed two of the middle school students hovering uncertainly and as inconspicuously as possible in a corner of the room. They were the Student Council Representatives, ready to make their presentation to the faculty on why 7th graders should henceforth be granted the right to vote for Student Council President (a right which all other currently enrolled students already had). I went up to them and asked how they were doing; they held out several pieces of paper with scribbled and periodically crossed-out notes alternating in pen and pencil and asked if I could look through what they planned to say. Curious as to what they had chosen to emphasize from the conversation we had had in MOCA (middle school student government) after Student Council had given preliminary approval to their proposal, I glanced through their notes for them and (maybe crossing my fingers a little bit on a couple of points) told them it was fine. They relaxed for a second and then asked me – implored me, really – if I would give their proposal support when the faculty discussed it. I smiled and told them they already knew where I stood on the issue.
The students were first on the agenda and, though clearly nervous, spoke well. There were a few questions from the faculty including at least one which they had not anticipated (nor had I). Their responses were, for the most part, clear and cogent, and even the one time they were clearly improvising as they went along, their initial soft-spoken meandering gradually gained focus and volume and finished strongly. After the students received applause and left, the faculty discussed the proposal. A number of people were commenting on the maturity and poise the students had shown, and Jeremy Deason, our Athletic Director, leaned over to me and whispered, "Every single day. If they visited the middle school, this is what they would see every single day."
Today in housemeeting, the Student Council President called up both the current and the past middle school representatives to Student Council for a special announcement. Though they knew the content of the announcement, three of the four middle schoolers kept straight faces; the fourth would periodically notice she was smiling again, shake her head, shuffle her feet, look down and re-compose her face in studied neutrality. Meanwhile, the StuCo President described briefly what MOCA's proposal had been and what had been necessary to get it approved. With a warm smile and to supportive applause, she congratulated them on having succeeded in winning the 7th graders the right to vote for all future StuCo Presidents.
We first created MOCA when the current Student Council President was in 7th grade. Originally, it was conceived to run in parallel with StuCo, which would continue to serve the Upper School while MOCA served the middle school. As they felt (correctly) that many of StuCo's decisions affected the entire school, over time the middle schoolers successively argued for and won the right of 8th graders to vote for StuCo President and the right to have representatives attend StuCo meetings. But the right of franchise for 7th graders proved to be a three-year struggle. One major stumbling block was a number of upper schoolers who had moved up from the middle school and who felt that current middle schoolers should have no more privileges than they had had. Among this group, at one stage in the process, was the StuCo President herself.
This made it extra meaningful that she was so inclusive in her announcement, calling up in front of the school not just the current MOCA representatives to StuCo who made the final, successful push but also the fall representatives who had originated the proposal and taken it through the early stages. Her warm and genuine smile offered to the middle schoolers and her graciousness in praising the middle school and identifying the decision as an important one in the life of the school went a long way toward both building bridges and healing any scars that may have possibly remained from earlier, often intense discussions.
With political partisanship so much on our minds these days, especially in the wake of the tragedy in Arizona, one can't help but wish that many adult politicians and political pundits could have observed, and learned from, this young woman.
Once the applause died down, she went on to point out that this was a good example of how Student Council could take student ideas and work with them to make them happen, encouraging all students present to share their own ideas and help StuCo work to improve their school.
Little does she know that another group of middle schoolers has already been hard at work discussing possible changes to the dress code!
-Bill Ivey, Dean of the Middle School
Written by Bill Ivey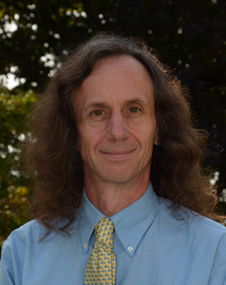 A dedicated member of the faculty, Bill Ivey is the Middle School Dean at Stoneleigh-Burnham School. He teaches Humanities 7 and the Middle and Upper School Rock Bands. Bill is the advisor for MOCA, the middle school student government, and he coordinates and participates in the middle school service program. Among his many hats, Bill also coordinates social media for Stoneleigh-Burnham School.