"But two years ago, a year and a half ago, my oldest daughter, who was 4 ½, and my husband were watching UConn men, playing on the television in the living room, and my daughter walked in the room and looked at the TV and said to Steve, 'Are those boys playing?' And I said, 'Yes.' And my daughter said, 'I didn't know boys played basketball.'" - Rebecca Lobo
The UConn women's basketball team has a long, strong tradition of excellence and is inarguably one of the driving forces in popularizing women's basketball over the past two decades. Rebecca Lobo is a major part of that tradition. After graduating, she was one of the founding members of the WNBA, the longest-running professional women's league in U.S. sports history. She now works for ESPN as an analyst focusing on the WNBA and women's college basketball and was inducted this year into the Women's Basketball Hall of Fame. Born in 1973, she is one of the first generation of girls to grow up in the Title IX era. In many ways, she epitomizes the progress that has been made for women athletes over the past four decades.
As many of you may know, the current UConn team has won 87 games in a row. That includes two staight undefeated seasons and an average margin of victory of 33 points. Back at win #71, they broke their own record for the longest winning streak in women's college basketball history, and they are now closing in on the longest winning streak in college basketball history period - 88 games set by John Wooden's UCLA men's team from 1971-1974.
So I was delighted to see a recent copy of "TIME" magazine had an article on the streak and quickly flipped the pages to read it first. I was stunned, shocked, and appalled. The article on one of the greatest teams in basketball referenced no less than five men, including a baseball player, before finally including a woman in the 6th paragraph. Renee Montgomery, the star point guard who now plays professionally for the Connecticut Sun and TEO Vilnius in Lithuania, was quoted on... PMS.
As Jeremy Deason, SBS Director of Athletics, succinctly put it: "Ugh."
In her blog article "Sports Authority," Teacher Leaders Network member Nancy Flanagan muses on an unlikely connection, the sports and edublogging worlds, stating, "Sometimes, ed policy world feels like the jocks' table in the cafeteria, however--men tossing out stats, men wrestling with contrary views , men confidently making strong opinion plays and engaging in a little verbal back-slapping." and continuing to quote and analyze a variety of sports metaphors in what I saw as as tongue-in-cheek attempt to quote-unquote "get the guys' attention." Ironically, one of the men commenting on her blog wrote, "your lack of background knowledge of sports caused you to miss my point," detouring the conversation away from the role of gender in both sports and blogging, calling her out for not being a sports expert and in the process unintentionally making one of her points.
So it all comes down to women's voices. Girls' and women's sports have indeed come a long way, and there is lot to be proud of. That Rebecca Lobo's daughter takes it for granted that girls play basketball well is just one example. But as long as the sports world continues to be dominated by men's voices (75% of ESPN viewers are male) and as long as many of those voices, whether consciously or unconsciously, diminish the achievements of female athletes and exclude female fans, we still have a long way to go.
references
http://bit.ly/g1Jiyh [the TIME article online]
http://en.wikipedia.org/wiki/Rebecca_Lobo
http://espn.go.com/ncw/topics/_/page/uconn-huskies-win-streak
http://blogs.edweek.org/teachers/teacher_in_a_strange_land/2010/08/sports_authority.html
http://www.espnw.com
Twitterers can follow Renee Montgomery at @Da20one
Written by Bill Ivey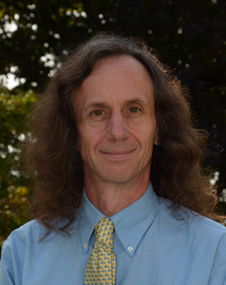 A dedicated member of the faculty, Bill Ivey is the Middle School Dean at Stoneleigh-Burnham School. He teaches Humanities 7 and the Middle and Upper School Rock Bands. Bill is the advisor for MOCA, the middle school student government, and he coordinates and participates in the middle school service program. Among his many hats, Bill also coordinates social media for Stoneleigh-Burnham School.