In a recent article in the New York Times, "Parents Embrace Documentary on Pressures of School," a teacher at New Canaan Country School speculates on what would happen if they wrote, "Mistakes are made here often" on the school sign. Of course, the presumption is that no family would go near the school. "But," the teacher asked rhetorically, "Why not?"
Part of my job is to talk with students who have been late for a commitment. One such girl had been late for a rec skiing fitness class, and her explanation was that a friend in the class had forgotten her sweatpants and she stayed with her until the problem was solved. Understanding her good intentions, I still wanted to make the point that her friend's problem (one that, after all, was not that serious) didn't have to make her late, too. I was surprised to see her push back, affirming that she didn't really care whether or not she got into trouble, that her friend had needed her and that came first. At some point, you have to trust your instincts. After all, she wasn't blindly following her friend into risky territory and almost certainly would not have done so, she just wanted to help her find a pair of sweatpants to borrow and as a result showed up five minutes late for sports. So I decided to leave her with one last, "Well, just do your best to meet your obligations," and left it at that.
The incident stuck with me, so I shared it with Catherine who, as it happens, is the rec skiing coach. "Oh," she said upon hearing the student's explanation, "that's fine. All they had to do was tell me." Instantly, a million alternative scenarios for the conversation I could have had with the girl went swirling through my head. In particular, what if I had thought to simply ask, "Well, did you tell Catherine about the sweatpants?" I resolved to find the girl, let her know how Catherine would have wanted her to handle the situation, and also let her know that I admired and respected her for sticking up for herself and affirming what she valued in her life. That conversation, brief as it was, went well.
When I first became a parent, my father and I used to have long conversations about how much I wanted to do the best job possible in raising my son. He said of course he had felt the same way with me, but also warned me not to be too hard on myself when I inevitably failed. "If you do a perfect job in raising him," my dad said, "he will be completely unprepared for an imperfect world." Recently, one of the SBS teachers, hit with several near-sleepless nights in a row, was getting down on herself and having all kinds of self-doubts about how good a job she was doing with her own child. I shared my dad's words of advice with her, and the tension instantly drained from her body as she thanked me.
So maybe it worked out in some ways that I didn't handle the situation perfectly with the girl who was late for rec skiing. If I had, perhaps she wouldn't have had the same opportunities to stick up for herself, to advocate for the importance of friendship, or for that matter to hear an adult affirm and express respect for what she had done. Moreover, in seeing me acknowledge my own imperfections and seek to make things right when needed, maybe it will be easier for her to do the same when she needs to. Perhaps we don't want to write "Mistakes are made here often" on the school sign. And clearly, some mistakes have far more serious ramifications than others. That said, I see every reason to acknowledge and embrace the "right kind" of mistakes. For after all, it is only when we make mistakes that we know we are taking risks, stretching, and working to become our own best selves.
Written by Bill Ivey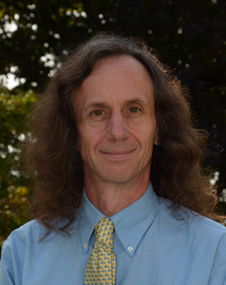 A dedicated member of the faculty, Bill Ivey is the Middle School Dean at Stoneleigh-Burnham School. He teaches Humanities 7 and the Middle and Upper School Rock Bands. Bill is the advisor for MOCA, the middle school student government, and he coordinates and participates in the middle school service program. Among his many hats, Bill also coordinates social media for Stoneleigh-Burnham School.