December is always an odd month for schools with boarding programs. We have less than three weeks of classes, not even enough time to complete a full unit, and it seems that students are filling out travel forms for the next vacation before they've even completely transitioned in from the last. The month is especially difficult for many middle school students, as young adolescents tend to thrive on routine, and the feeling of unceasing change can unsettle them even more than older teenagers.
Yet it is also a festive time. Several students announced the first day of Hanukah, and one of them passed around bags of chocolate coins. A student turned 13 and became a teenager, sharing chocolate chip cookies and receiving congratulations. Another student announced Saint Nicholas Day and described her family's traditions for that occasion which include putting out shoes the night before in the hope they will be filled in the morning (they were). And as one student who was Christian began a countdown to Christmas in the "Non Sequitur" folder for semi-random email announcements, another student who was Jewish began to post messages explaining which night of "(C)HAN(N)UK(K)A(H)" it was in a friendly point-counterpoint.
Students have been signing up for Secret Snowflake, and will shortly draw names to see for whom they will anonymously be making cards, getting little gifts, and generally doing acts of kindness all through the next week. On the way to volunteer at the Dakin Pioneer Valley Humane Society on Thursday, one of the 8th graders reminisced about every single present she'd received last year – and every single present she had given. I myself still display a beautiful origami bird mobile by my desk, a present from a Snowflake many years ago. In less than one week, perhaps still laughing from the annual holiday faculty/staff skit, students, faculty and staff will mingle together in the Capen Room craning their necks to find the person to whom they will have been giving presents while wondering if the person shyly approaching them is their own Snowflake. That evening, we will sit in awe at the dancing, acting and musical skills in the Winter Solstice presentation, which this year will include middle school music groups for the first time ever.
One of the annual rituals of the school is for Student Council to "Adopt-a-Family," which is often a single mother with young children; the students raise money to purchase both holiday presents and food for a special dinner. This year, we decided to extend fundraising by a week, which was fortunate since the middle school had only raised a minimal amount as of last Friday. Knowing these kids, and knowing the age group, I was pretty sure this was not how it would end up. Most years, in fact, fund-raising in the middle school for Adopt-a-Family starts slowly and rapidly builds as the week progresses. This year was no exception, and yet this year will stay in my heart for always.
As of Monday, the middle school had donated $1.75. On Tuesday, I announced a challenge grant, offering to match up to $30 in middle school donations. This called attention to the $1.75, and several students felt so embarrassed for the school and so badly for the family that they went scrounging in their pockets for whatever small change they could find, assuring me they would be back with more when they could. By the end of the day on Tuesday, they were up to $4.25 (not including my matching grant). On Wednesday, they more than doubled their total again, reaching a somewhat more respectable $8.90.
After lunch on Thursday, one of the middle school Student Council representatives told me, "This is pathetic. Can I make an announcement?" I told her she could, and she began to write a message on the white board. But while she was writing, three students came up to me with huge smiles on their faces. "Here, take this," one of them said, and handed over $15. All three of them had taken out a significant portion of their weekly allowances in order to be able to make a donation. They started a sort of run on the bank, and before the end of study hall, our total donations had far exceeded $100; by the end of the day, we had accumulated nearly $160 (not counting my challenge grant nor Catherine's own willingness to add a contribution). This is more money than the middle school had raised in the six previous years combined. The students happily erased my own messages from the past three days and filled the portable white board we use for announcements with updated figures with multiple exclamation marks after them and with multiple messages expressing their pride and delight.
I had the chance to speak to a former middle school parent tonight at the Community Holiday Party. Her daughter is now a sophomore, and frequently seen in front of Housemeeting either making announcements or, in her role as a Class Officer and member of Student Council, running the meeting and/or participating in various skits about topics such as recycling. She told me her daughter, along with several other members of her class who began as 7th graders, takes a fierce pride in her status as a future six-year Senior; the girls are already planning to walk in to graduation all together, arm in arm. When introduced to a pair of 7th grade parents, she said nostalgically, "Oh, seventh grade." and for a quick moment both of us were lost in memories.
Each class year has its own formative moments that help define the character of that group. For the Class of 2013, one of them was an attempt to set a world record for the longest Duck-Duck-Goose game, and we spent a long Sunday afternoon that spring with two video cameras running constantly as students circled the group tapping heads, signing out and back in on a sheet of paper meant to serve as proof that not one of them took a break for more than five minutes per hour. Near the end, they turned so that they could be giving each other back rubs while waiting to see if they would be the next "Goose!" and as we all counted down "10… 9… 8… 7… 6… 5… 4… 3… 2… 1!!!" they began a wild and happy dance I can still see clearly in my mind's eye. While they never did receive formal recognition for the feat as some of them never did return the parental permission form (an important lesson for me for the future), they did learn something about perseverance, taking a strong pride in their accomplishment.
I predict that as the Classes of 2015 and 2016 progress through the school toward the day when they will walk down the aisle for their own graduation, this year's Adopt-a-Family drive will be serving as a similar defining moment. Both groups, each in their own unique way, have always shown a generosity of spirit and a fierce insistence that everyone deserves to be treated with respect, and this year's Adopt-a-Family drive will always be there for them as a reminder that, when push comes to shove, their big hearts and generosity of spirit can make magic happen.
Happy Holidays!
Written by Bill Ivey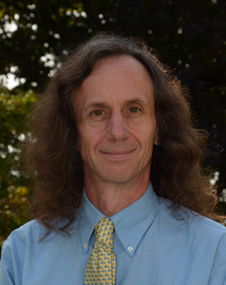 A dedicated member of the faculty, Bill Ivey is the Middle School Dean at Stoneleigh-Burnham School. He teaches Humanities 7 and the Middle and Upper School Rock Bands. Bill is the advisor for MOCA, the middle school student government, and he coordinates and participates in the middle school service program. Among his many hats, Bill also coordinates social media for Stoneleigh-Burnham School.