The first sign that spring has arrived here at Stoneleigh-Burnham has nothing to do with the greening of the grass or the opening of buds on the trees or even the melting of the pond. The one surefire way to know that spring has arrived is to watch the corner of the oval for the swing.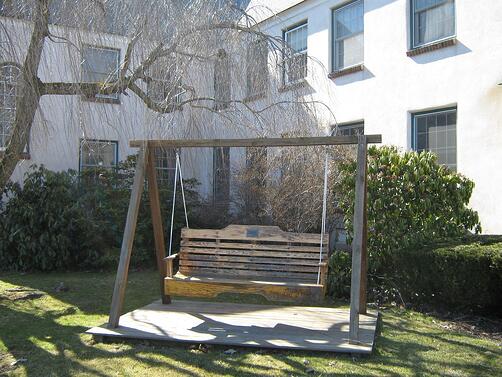 The swing, donated by the Class of 1996, has graced the Stoneleigh-Burnham oval each spring and summer for more than ten years.
I can still remember spending many spring evenings on this very swing with friends and classmates while I was a student at SBS. I have a myriad of pictures on the swing and each one, taken with family and friends, depicts another moment in my life and the history of SBS.
This year, though I am no longer a student, I found myself waiting with anticipation for the arrival of the swing. It holds so many wonderful memories for me. It was our favorite spot...the place we went to talk about life, classes and boys (although now I realize what a silly location this was for whispered conversations).
Now, each time I wander through the oval and hear the whispers and giggling coming from the corner, I know that our students are having the same conversations I did so many years ago. Somehow, sitting on the swing nestled in the corner of the oval, it's easy to forget where you are, to leave behind classes and homework and for a few minutes just revel in the beauty of the campus and enjoy the wonderful friends and classmates that surround you...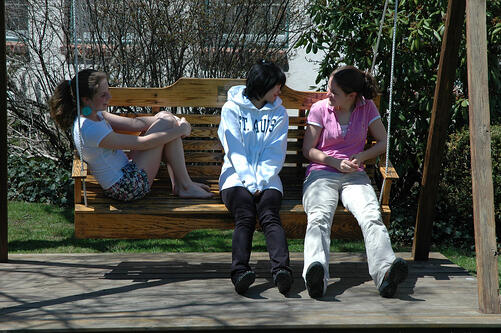 The swing has become for so many students what it was for me. A representation of all things summer. The first indication that warmer weather is headed our way and a wonderful place to confide in friends. With spring break coming to a close, I know our students will be excited when they return and find the swing once again swaying in the corner...I have no doubt that Monday evening, as I leave my office and return home, there will be students gathered on the swing, laughing and talking about their various adventures over the break...and as I listen to their whispers and giggles, I will be brought back to my own years as a student at SBS and, for just a moment, I will be able to hear the laughter and chatter of my own classmates once again because...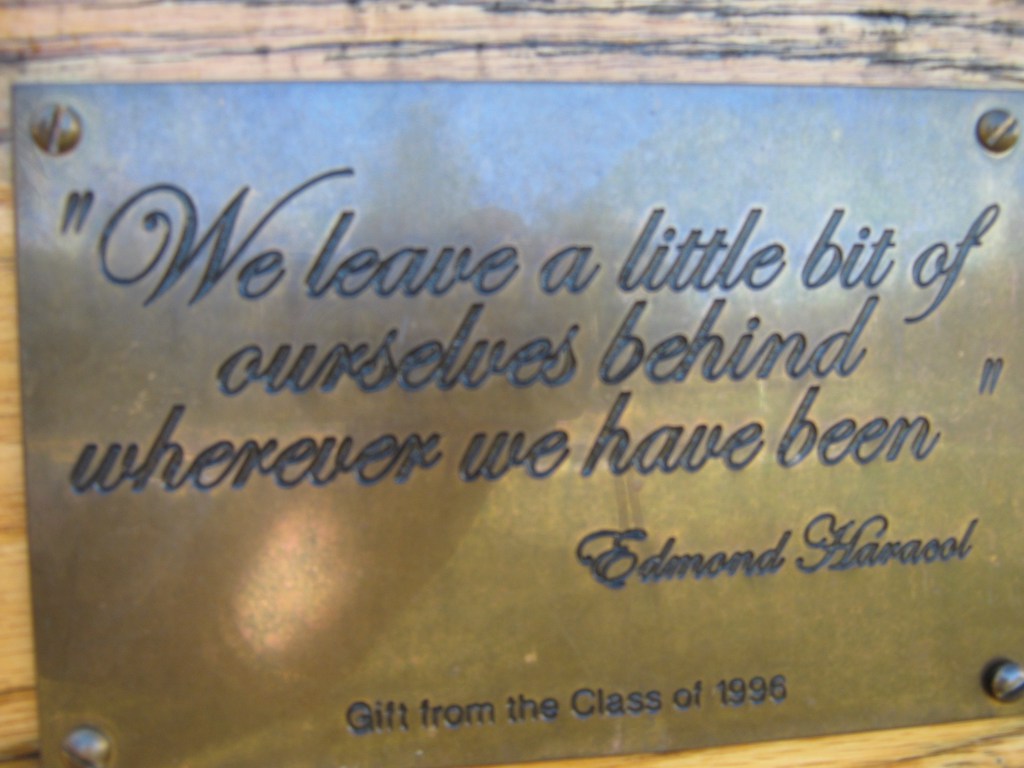 Written by SBS Admissions

Our Admissions team is always on the lookout for our next "Stoneleigh-Burnham girl." They contribute to the blog on independent school admissions processes, tips for finding the right fit in an independent school, financial aid, and more.