When I was a student at SPH and then SBS, Mr. and Mrs. Emerson (the "E's) ran the school together. They were wonderful, and many of us stayed in touch with them until they died some years ago. When I was a senior Stoneleigh Prospect Hill, we merged with another girls' school in Northampton, The Mary A. Burnham School, thus becoming Stoneleigh-Burnham. Mr. E's sister Miriam Peters ran Burnham, following in the footsteps of her mother, Mabel Hood Emerson (ironically, I received the award in her name when I graduated). When the schools merged, Mr. E was the head and Mrs. Peters worked somewhat in the backdrop, orchestrating a fantastic trip to Paris for 5 weeks. I went on that trip, the ultimate inspiration for my becoming a French major in college, and ultimately a French teacher.
By the time I became head of SBS, Mrs. Peters was long retired, but she still lived in the area. Last summer she (and we) celebrated her 100th birthday. On October 29th of this year, 1 day shy of her 100th year and 4th month, Mrs. Peters passed away. I am so grateful that I had the opportunity to visit with her several times in my first year of headship. She, like her brother and sister-in-law, has been an inspiration to me, and I marveled with each visit at her sharp mind - yes, even at 100.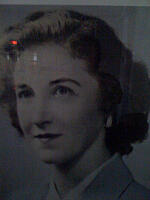 Mrs. Peters' funeral service was a few weeks ago in Danvers, MA at the family burial ground. I only learned recently that she was a descendant of Israel Putnam, Revolutionary War general, and had grown up in the general's home in Danvers. The Putnam Family Burial Ground is a lovely, serene plot of land now wedged at the crossroads of Routes 1 and 62, behind the state police barracks: a sharp reminder of what "progress" has done to a once bucolic setting. It was a lovely ceremony, punctuated with a program and music that Mrs. Peters had chosen.
Three of my classmates - Deb, Carol and Jennie, as well as a few other Burnham alumnae, also attended the service. Though we felt somewhat like interlopers at this mostly family ceremony, we also represented the school family that Mrs. Peters had raised. I wondered if all those Emersons understood how deeply so many of us students feel about these Emersons, now buried here in this spot for their final rest. We could go on for hours about them, their influence on us, the stories of their families.
I learned that day that Mabel Hood Emerson didn't start her professional career until she had raised her children. Apparently her husband was about 15 years older than she and he, a very successful manufacturer, lost everything in the Great Depression. Mrs. Emerson, at 52 years old, went to work teaching school. Eventually, she bought a little school in Exeter, NH and named it the Emerson School for Boys.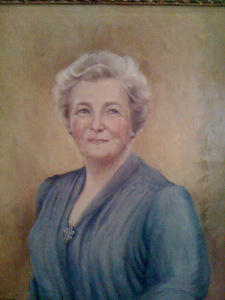 Mr. E, her son Edward, eventually ran that school before he moved to Greenfield in 1950. While Mr. E was in Exeter, his mother went down to Northampton to look into buying her alma mater, The Mary A. Burnham School. Somehow she convinced a local banker to loan her the money, and sometime later she also bought Stoneleigh Prospect Hill. By the time I came along in the mid-60's, Mr. E was running Stoneleigh and Mrs. Peters (Miriam Emerson Peters) was running Burnham. Their brother John (now 95 and the last remaining Emerson of that generation) was the long-time business manager for Burnham. He was also instrumental in the family's opening a summer school, Burnham-by-the-Sea, in what are now buildings belonging to Salve Regina University in Newport, RI. Another brother stayed in Danvers and opened the Putnam Pantry candy shop which is now run by his son.
I thought then, and still think now, that the story of Mabel Hood Emerson is remarkable. Here was a woman who had raised 7 children before she found a career and provided for her family with it. Her children were all well-educated and well-traveled. I remember that Mrs. Peters and Mr. E always took a trip together during Spring Break, usually overseas. Mrs. Peters had studied at the Sorbonne and taught French early in her career; it was her enduring love affair with Paris that inspired our trip there my senior year. Though the family clearly endured some hard times, they also led a privileged life at many levels. Mabel Hood Emerson and her children Edward, Miriam and John left legacies behind that are still felt today at the school and that I am stubbornly committed to perpetuate.
Written by Sally Mixsell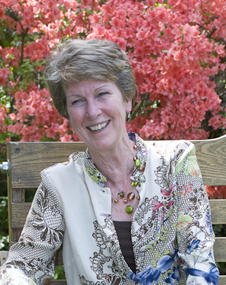 As an alumna (Class of 1969), Sally brings an intimate knowledge of the Stoneleigh-Burnham community to the position of Head of School. She is dedicated to the academic, social and physical growth of each girl, and believes that such development is accomplished by students' engagement in a close community where meaningful participation is key. Sally's contributions to this blog allow parents, fellow alumnae, prospective families, and friends a close view into the life of the school from her perspective.