In the days following the grand jury decision not to bring charges against Darren Wilson for the shooting death of Michael Brown in Ferguson, Sally charged us to have ongoing conversations about racism. These are so necessary as simply reacting to specific events will not bring about the depth of understanding and opportunity for positive change we all desire. To start things off, Sally asked advisors to take time the next day to discuss the events, and later that day we shared resources over email.
My Humanities 7 class has most definitely been having ongoing conversations about racism as (following the example of many Humanities 7 students before them) they chose to have me read them If You Come Softly by Jacqueline Woodson, in this case as part of their self-designed unit on "How do you deal respectfully with difference?" The book focuses on an interracial romance and, as the story is told from the perspectives of the boy and the girl in the relationship, provides multiple opportunities to discuss race, in particular society's views and how they have shaped characters and thus shape us as well. These seventh graders also dove into issues of sexuality as the girl's older sister, who is lesbian, had the exact same disapproving reaction to their relationship as her mother had had to her coming out. How, they wondered, would society's views shape people of colour vs. people who are not straight. How much would the context of our society continue to be a factor as the relationship developed. How would that legitimately make a relationship difficult no matter how much two people loved each other. They also noted the white girl's growth in awareness of racial issues through the relationship, and of course connected the book to Ferguson itself and what those events brought out about racism in U.S. society.
I wanted to extend the conversation to include the eighth graders, even though I knew they were having deep discussions of their own in their current unit on slavery. So for the all-middle school Morning Meeting on Friday, Jan. 16, I adapted some of the resources that Marcella Runell Hall kindly left us from her faculty in-service, and facilitated the following activity.
I began by asking the students to do a five-minute free-write on their choice of quotes from Jacqueline Woodson and from the hip-hop artist Talib Kweli. The quotes were:
This is the way brown people have to fight, my grandfather says. You can't just put your fist up. You have to insist on something gently. Walk toward a thing slowly. - Jacqueline Woodson
I remember being told by educators that, with my name, I would never be able to have a real position in America. - Talib Kweli
Once the students were finished with their free-write (and it was touching how every single time I glanced around the room, all their fingers were indeed moving on their iPads), I asked them to respond in writing to the following three prompts:
What facts do you know that relate to this quote?

What feelings do you have regarding these facts?

How do your feelings affect your actions?
After about eight minutes, I asked them to partner up and to take turns talking about what they had written. what they'd been feeling, what they'd been thinking. Once each student had had the chance to speak uninterrupted, they set about the normal back-and-forth of conversations.
To wrap up the activity, I asked them to choose a way to respond to everything we had just done: prose, poetry, or artwork. Their work was deeply moving, for example:
I know these things because of all the bad things that have happened, not because I was taught them. In America, they don't cover it, they simply tell us that everyone is equal. When in reality that's just a dream. (...) I want to know what's really happening, because without that, I can't do a single thing about it. But it's not going to happen instantly, nothing does.
A certain topic comes up and suddenly no one knows what to say.
"Stop Racism" they say "End it"
The all too familiar sayings.
Only a portion of them actually feel its burden (...)
Some say they don't have privilege
But privilege seeps through the cracks and onto the surface of everything they do
Having privilege means being upset about racism and inequality,
Not fearing your life because of it.
One day recently, Jake Steward asked the English Department to talk about the conversations about race we might or might not be having. I shared this activity, and was strongly encouraged by Jake as well as Shawn Durrett, our Dean of Faculty, to share it again in a full Faculty Meeting. I did so, and by the depth of the silence as I finished, it was clear everyone found the students' thinking to be extraordinarily powerful.
You can't initiate this sort of thing every week or it becomes artificial. It's easy, of course, to respond to students when they bring up the topic. Or it should be, anyway.
But what is the right balance of responding to the moment and starting the conversation oneself; how do you best build an ongoing and school-wide culture of awareness of racism and of actions we can take to be actively anti-racist? It may be there is no one right answer to that question, but rather an ongoing process of listening, speaking, listening, and acting.
Also known as "lifelong learning."
Written by Bill Ivey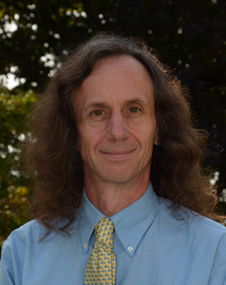 A dedicated member of the faculty, Bill Ivey is the Middle School Dean at Stoneleigh-Burnham School. He teaches Humanities 7 and the Middle and Upper School Rock Bands. Bill is the advisor for MOCA, the middle school student government, and he coordinates and participates in the middle school service program. Among his many hats, Bill also coordinates social media for Stoneleigh-Burnham School.