"This generation coming up – unselfish, altruistic, creative, patriotic – I've seen you in every corner of the country." - Barack Obama
Sunday night, I found myself hanging out in our gym - not with basketball players, but with some of the kids in my Humanities 7 class. Some of them had asked me if I could come in Sunday night so they could prepare for the Convention on Girls' and Women's Rights they were hosting on Monday, and of course! I knew, though, that until some of the folks in Maintenance and I laid the tarp the next morning, there was only so much they could do. Turned out, mostly, they just wanted to be together. The kids who came spent a lot of time on the stage practicing the dance numbers and gymnastics routines they planned to perform as a break in the day. They spun and tumbled and struck a pose, smiling throughout, laughing at the end.
Bill, Matt, and Scotty were there early the next day to lay the tarp in the gym, and I gave them a hand with that and bringing in tables as well. So everything was in place when my students began to arrive. Though they were excited, there was more of a calm sense of purpose than nervousness or skittishness. They simply went about doing what needed to be done, checking in with me as needed whether to confirm we had name tags, raffle tickets, and prizes, or to give a last look at the keynote speech. They graciously welcomed the students and teachers from the six schools who were attending, and by 9:30, right on schedule, everything was set to go.
Though they did want a keynote speech to set the theme, the students didn't want a day spent just sitting around, so they had scheduled a series of three booth rotations that included information (e.g. a PowerPoint on the original Declaration of Sentiments), fun (e.g. a push-ups contest), and informational fun (e.g. a game where our guests had to put key events in the history of women's rights in chronological order). Those worked beautifully, as did the first round of discussions on topics generated by my students such as, "What can people do to change the inequality between men and women (and/or other genders)?" After a performance that showed their poise and talent, we settled in for the final event of the day. A writing team of four students had taken ideas gathered in different contexts, and pulled them together into a draft update of the original Declaration of Sentiments.
Revision is never easy, and revision that involves a group of 32 people is dauntingly difficult. Now imagine running that process as a seventh grader. Though at times you could see one or the other of them bow their heads as they paused to take a long deep breath, they never broke stride throughout the hour-long final discussion. They ended up agreeing to read the "grievances" section of their Declaration one item at a time and take a straw poll vote; any item that didn't have a strong majority was then brought up for discussion. Ideas flowed readily in the group, if finding the specific phrasing was sometimes elusive. But in the end, they had produced a document of which everyone could be proud. The next step will be to share it around - with the other schools who joined us, with local media, and with local, state, and federal officials.
The next day, the students were exhausted, but also radiated a calm sense of accomplishment. They had taken a huge risk, given it their all, witnessed the power of their individual and collective will, and seen it all culminate in a powerful document - and, perhaps equally important, a genuinely fun day. They will carry this experience forward as they go through school and they go through life. And I firmly believe they will succeed in helping our country a more and more equitable place.
Written by Bill Ivey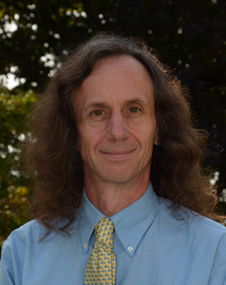 A dedicated member of the faculty, Bill Ivey is the Middle School Dean at Stoneleigh-Burnham School. He teaches Humanities 7 and the Middle and Upper School Rock Bands. Bill is the advisor for MOCA, the middle school student government, and he coordinates and participates in the middle school service program. Among his many hats, Bill also coordinates social media for Stoneleigh-Burnham School.