"I like your nail polish. Does the green mean anything?" It had been a relaxing and

enjoyable Formal Dinner, and I didn't want to dampen the mood. Yet, I believe in always being truthful with students and, after all, one of the reasons I was wearing it was precisely to start conversations on the topic. "It's Sandy Hook green," I said. And the table did indeed get quieter.
I turned to Sophie, a six-year Senior sitting immediately to my left, and said, "It's been more than five years now. I remember our school wore green nail polish back when it happened." "I remember, too, " she said, "and I remember making snowflakes, shipping out all these snowflakes." I had somehow completely forgotten that part - how the teachers of Sandy Hook Elementary School wanted their kids to return to a winter wonderland after their winter break, and schools from all over the world cut out thousands and thousands of snowflakes and sent them along.
At Open House earlier this week, one of the parents asked how we'd seen the school change through the years. Over my 33-odd years, I've seen a lot of changes, but there was never any doubt on which one I wanted to focus. In 2013, Mary Pura organized a feminist film festival, and after the first showing ("Miss Representation"), suddenly
it was cool to identify as feminist. I asked Sally for permission to start referring to us as a feminist school on the blog, and she said, "Of course. We are." Being feminist, however, didn't necessary mean being monolithic. As Claire Lane would astutely observe a few years later, "We are a feminist school, but we're also a school of feminisms." and now, students are increasingly calling us to intersectionality. (At the poetry festival tonight, guest poet Diana Alvarez said, "Raise your hand if you've heard of intersectionality" and then exclaimed as she surveyed all the raised hands, "Good for you, Stoneleigh-Burnham!")
I was emailing back and forth with Sally this morning, and it suddenly occurred to me - as we have transitioned from being a school for girls to a girls school to a feminist girls school and now to an increasingly intersectional feminist girls school, we've also been transforming ourselves into an activist school.

Students of Colour have been leading the way, especially with Martin Luther King Day celebrations, Black History Month presentations, and Black Lives Matter protests, but increasingly, members of GSA (Gender Sexuality Alliance) are also putting their stories out there and organizing various actions, and members of the Multicultural Club, too, have been brainstorming ways to share cultures, raise awareness, and build connections. Other students, too, are independently raising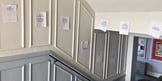 their voices and taking action - for example, the powerful installation of names of school shooting victims filling the walls of our school.
So of course, there were students who wanted to organize a Walkout. It was all but a given. We imagine participation will be fairly high, though we're also being careful to highlight that the choice to participate or not is completely individual and absolutely to be respected. As I told the middle schoolers in an email Thursday afternoon to clarify a few questions about the walkout, "Respect to everyone acting on their beliefs, whatever they may be. This school is about student voice; every one of your voices matters, and every one of your actions matters. This is the perfect opportunity to put that into practice."
Fred Rogers said, "If you look for the helpers, you will know that there is hope."
And there is, indeed, hope.
Written by Bill Ivey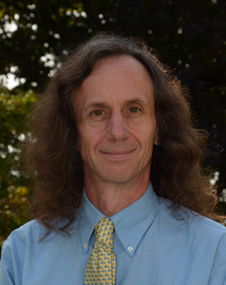 A dedicated member of the faculty, Bill Ivey is the Middle School Dean at Stoneleigh-Burnham School. He teaches Humanities 7 and the Middle and Upper School Rock Bands. Bill is the advisor for MOCA, the middle school student government, and he coordinates and participates in the middle school service program. Among his many hats, Bill also coordinates social media for Stoneleigh-Burnham School.